Services
With over 40 year's experience in researching family history, we can provide whatever support you require: from a brief 'look-up' to investigating a whole family tree, checking birth, marriage and death indexes, electoral registers, newspapers, photographs and Parish Registers.
Provision of your own dedicated online family website. Fully updatable by you without the need for expert computing skills.
Records from across the globe searched for your relatives and ancestors.
Products
Full reports
Detailed reports of descendant lines and ancestors produced. Including associated documents/images and source references
All in a 'delux' binder to which you can add your own material.
Family Website
Dedicated website for your registered domain i.e thomas_family.co.uk
Fully updateable by you to add more relative, images and information
One off charge for setting up and hosting . - Does require biannual domain registration renewal charge
Sample Report
Available in a choice of finishes and for a small additional fee can be titled in gold.
Testimonials
Just some of the comments from our clients.

Had reached a complete road block researching on my own our family history. Passed the problem to Amesis Research and within a week received a detailed response, enabling me to move forward.

Maidstone

Did not have time or the memberships to do it myself. Expected just a summary back to the 1841 census. Pleasantly surprised when the final report was received that ancesters were traced back to 1614. This all included within the orignal quoted price. Thank you.

Sue Cooper
Headcorn

I knew that one of my aunts had married a Danish polititician. To find that two of her sisters had to flee from Germany to her, just before the start of WW2 was a story we did not know. To see copies of the newspaper reprts was really amazing.
John Evans
Headcorn

We had bits of information and records but the report pulled it all together and opened up new areas to explore. It was great to see how involved my mother became when presented with the material.

Andy Grant
Lydd

What Fun! We did not realise that there were so many of our ancestors that had their stories available. We have also visited a number of locations where they lived and worked. Places we would not have gone to without the details provided by Ken. Thanks

John Davies
Canterbury
Family Website
Your dedicated Family website.
Updates and additions via the simple administrator page allow you to expand the record as your relatives contact you with more information.
One off licence and set up charge, just renew your bespoke domain name every 2 years.
Various design templates available.
Sample Pages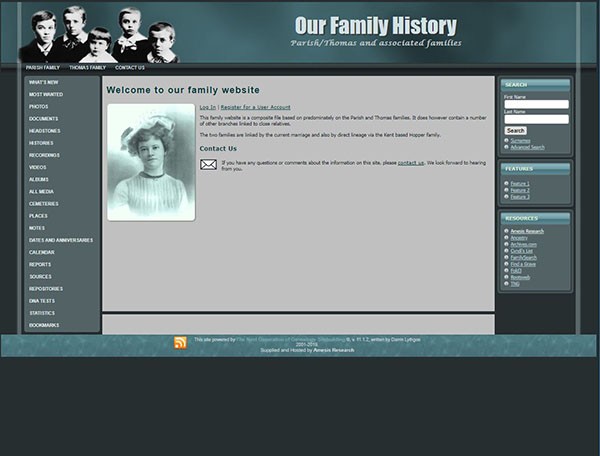 Front Page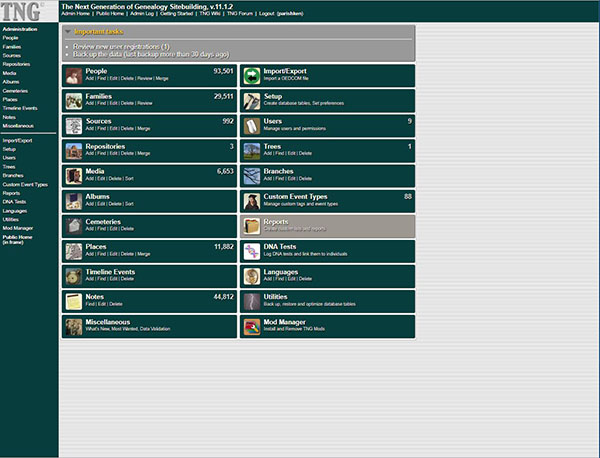 Administration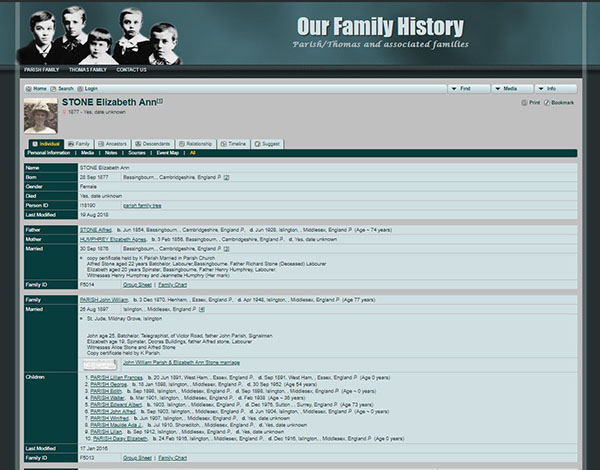 Individual record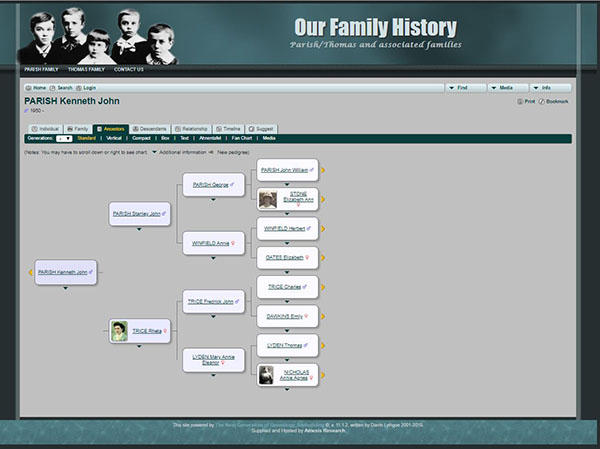 Pedigree
Contact Us
For a free no obligation quotation for how we can help you discover your family stories.
Address
Eastwood Farmhouse, Eastwood Road, Ulcombe, Kent ME17 1ET
Your message has been sent. Thank you!